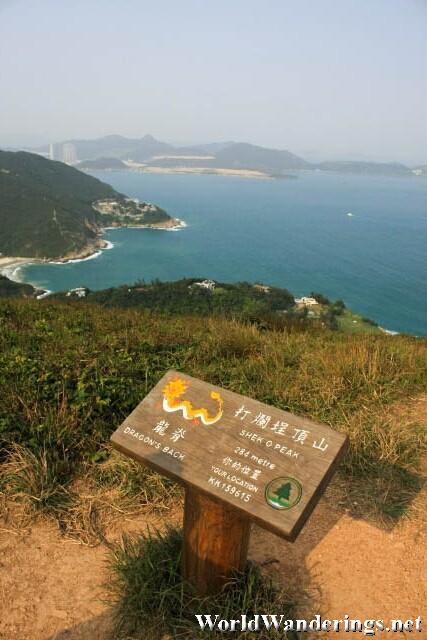 It won't be an accomplishment for me if I didn't get to summit at least one of these mountains here in Shek O Country Park. The Dragon's Back undulates across the terrain on its way to the town of Shek O. Even before we were on the Dragon's Back, one peak already stood out for me. I noticed this peak since it has a regular shape and it also had a rather prominent path climbing up towards the peak. I assumed it was part of the Dragon's Back trail and I was right.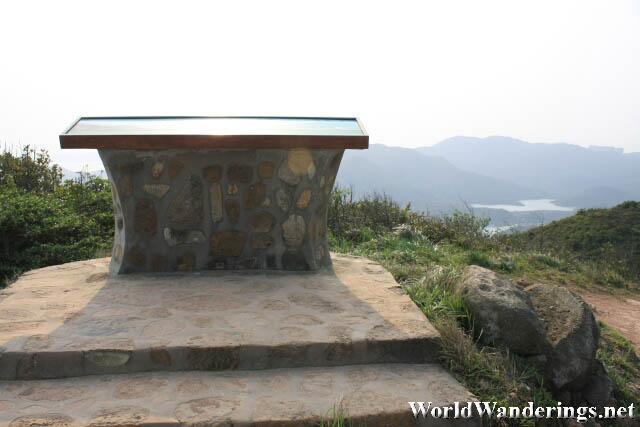 That peak turned out to be Shek O Peak 打爛埕頂山. The climb to the peak was not really that arduous, it was naturally daunting but it turned out to easier than I thought it would be. As expected from a summit, the viewed were spectacular. You get 360 degree views of the area, most spectacularly the view of the sea and the neighboring towns of Tai Long Wan and Shek O. There is a marker on Shek O Peak together with its height of 284 meters. Not really that high but it is good enough for me at least the view is unobstructed.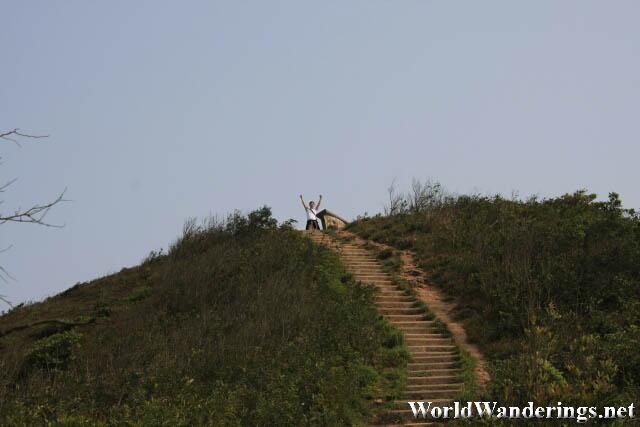 Also at the summit was a viewing platform which points out points of interest from the summit. I remember my research showed a different viewing platform, it seems that the platform was recently upgraded. It would have been a pain to come all the way here to upgrade the platform though. Anyway, the view from the platform faces Hong Kong but the mist and the sun didn't really make for a good photo. Reaching Shek O Peak would mark one of the highlights of my visit to the Shek O Country Park. I guess this is one of the reasons why the Dragon's Back trail was once counted as one of Asia's best hikes.
[xmlgm {http://www.worldwanderings.net/kml/Dragon'sBack.kmz}]