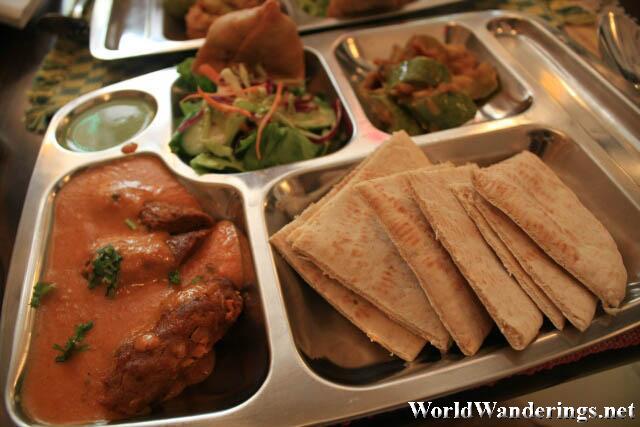 Finally, my friend managed to get a day off from work, and accompany me in my exploration of Hong Kong. I originally wanted to go exploring the New Territories but my friend didn't really feel like it so we changed plans instead. It was supposed to be a whole day affair but we instead had an early lunch. Just around the corner behind his apartment, there is a small Nepalese restaurant. It was kind of surprising to see this kind of place in a very residential neighborhood.

The only other Nepalese restaurant I have ever been to was somewhere in Soho, that one while nice, wasn't really very cheap. This one however seems to be a little more affordable. The place was expectedly tiny with a few tables for guests. The weather was cold that day so I thought the curry will help warm us up a bit. The first was a godsend tomato soup, it was really tasty and hot, perfect for the cool weather. At this point, there were still people coming in and before we knew it, the place was full. I didn't expect such and out of the way place to get full.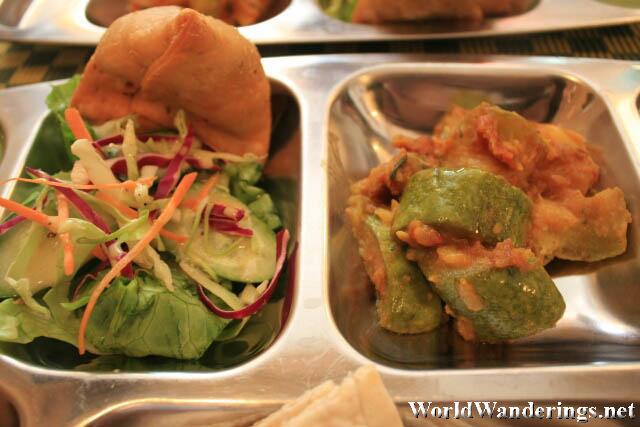 Finally, the main course arrived. My kebab put on a metal tray much like a school cafeteria's tray. I thought it was interesting since, Indian food in Singapore is also put on similar trays. I guess it is a functional and efficient design since various sauces can be put there without mixing. The kebab wasn't really that spicy though my friend would probably disagree since he can't really take spicy stuff at all. The bread was cut into small portions to make it easier to eat.
The restaurant itself was small but exudes some ambience especially with the photos an trimming from Nepal they have plastered all over the place. This is worthwhile place to visit, if you can find it. The food while not exactly cheap, is priced okay. The food is quite good, if I lived at my friend's place, I probably would have it very often.
[xmlgm {http://www.worldwanderings.net/kml/NepaleseRestaurant.kmz}]