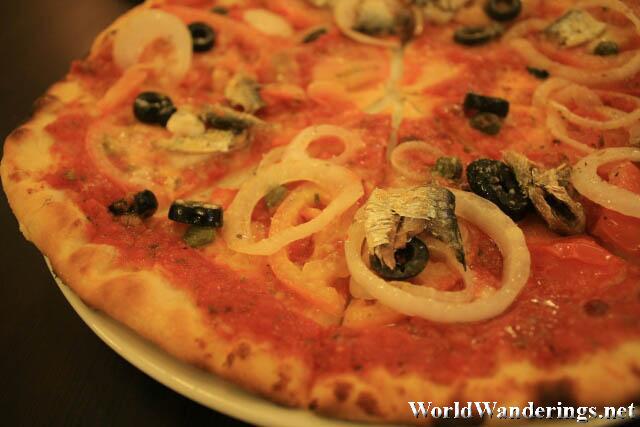 From the title alone you would already know what kind of place this is. Amici Restaurant is one of the newer restaurants I have seen in Makati. Getting good Italian food in Manila is not easy as anyone who has eaten Jollibee spaghetti and Greenwich pizza can attest. These food have already been localized that it tastes completely different from the original. These could barely be considered Italian food anymore. For those wondering, Jollibee spaghetti sauce is sweet as with most spaghetti which is prepared in parties and gatherings. In fact, there is even a special spaghetti sauce which is Philippine style, I guess to make sure the people know what they are buying.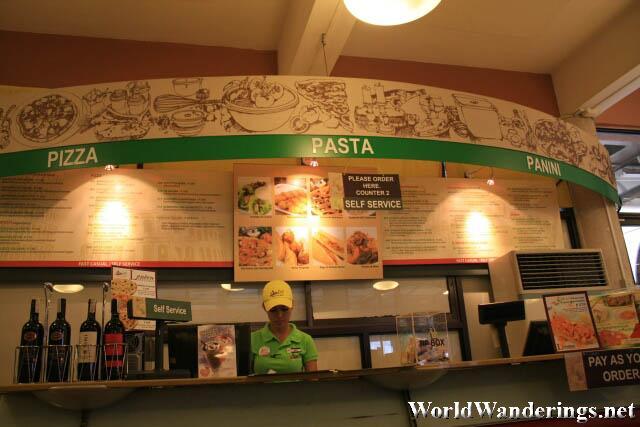 Fortunately, the upper sectors of the market have managed to maintain the integrity of their Italian food, one restaurant that was recommended by a friend of mine was Amici Restaurant which is along Pasay Road just outside Don Bosco school. For those looking for Philippine style pasta, you can forget about this place. Amici Restaurant does pasta the right way, not with sweet sauce and hotdogs. They do have certain local concoctions such as pizza which uses the local fish tawilis instead of anchiovies. The pizza is wood fired as it is supposed to impart a smoky flavor to the pizza. Well, a lot of "upscale" Italian restaurants tend to advertise their pizza as wood fired all the time as part of their being "authentic".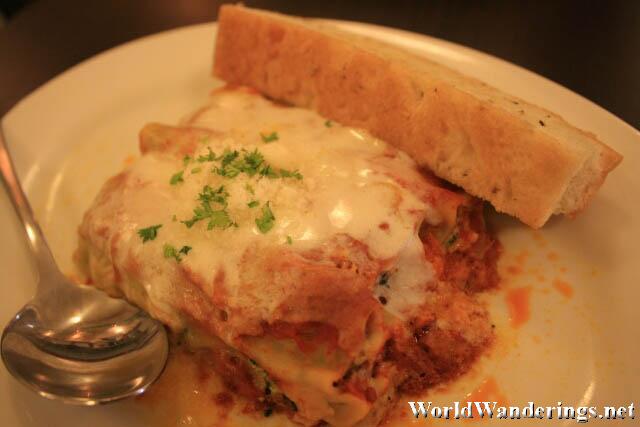 The lasagna was also nice, since they used the proper sauce to make it. Amici is also quite affordable which makes it an ideal place to go to compared to the pricier places in Makati. Off to the side they have a gelato stall which serves mouthwateringly good gelato. All of this is a pleasant surprise. My friend told me that this was once managed by the Fathers at nearby Don Bosco school when it was bought by a businessman and commercialized to what it is right now.
One thing I don't like about the place is their location which is not really in a good part of town. Of course this probably helps keep the prices down. However, visitors will need to be careful here as I had an unfortunate experience right after I visited the Amici. My friend and I wanted to go to Greenbelt which was just nearby but my friend didn't want to walk since it was hot. Fortunately, there was a jeepney terminal at the corner and we promptly got on. After a few minutes of waiting, I noticed a few men, who I thought were well dressed construction workers hanging around the area, one of them caught my eye and he moved away. After a minute, all four of them boarded the jeepney, with one of them trying to sit between my friend and I. My friend managed to get him to sit on the other side, beside him. But that proved to be my friend's undoing. While the fully packed jeepney was moving, the man told my friend that his wallet is about to fall, which it was. After a while they all got off the jeepney and rode another one going the opposite direction.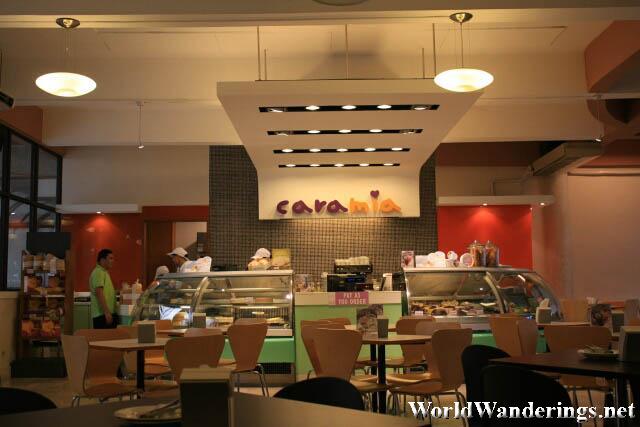 This made my friend suspicious and he quickly checked his wallet and found it is missing money. He was robbed! He quickly ran after the still waiting jeepney and confronted the man who quickly shoved back the money he got saying he was only "practicing". I realized that I was actually the target of this man and I was fortunate enough to have my friend "shield" me from this man. The modus is he keeps sticking close to you, taking advantage of the packed jeepney, and with a piece of cloth or envelope which covers his hands he does his dirty work. Because of the packed nature of jeepneys in the Philippines, you will never notice that he was already robbing you. In fact, he even had the courtesy of telling you your wallet fell.
Unfortunately, there was no police officer to arrest these people and the jeepney just went off not knowning that they were ferrying pickpockets. I found it disappointing and at the same time saddening to see this kind of thing happen. I jokingly thanked my friend for protecting me by sacrificing his wallet. So if you are in the neighborhood be more alert as these people don't seem to know that people who take jeepneys do not have any money and would not care either. Just be alert and you will be okay.
[xmlgm {http://www.worldwanderings.net/kml/AmiciRestaurant.kmz}]