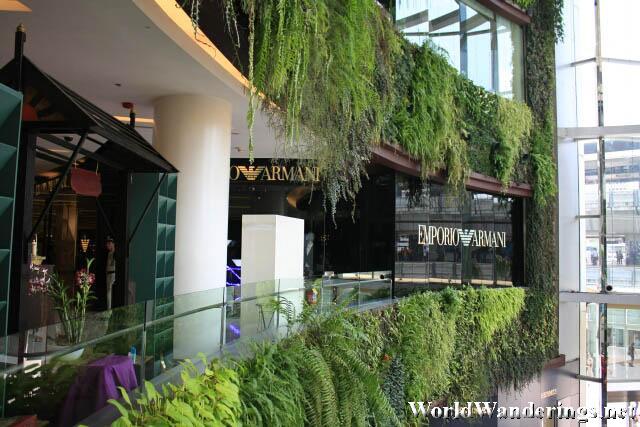 Siam Paragon is one of the plushest shopping malls in Bangkok and I already think that is was a mistake to be buying Thai snacks here. Anyway, I don't need to buy anything but exploring is just as fun. The main entrance of the mall is a large atrium which greets the all glass four storey entrance. It has a tropical theme to it with each of the floor sporting greenery on their ledges. At the center of the atrium is an glass lift lobby not really spectacular but impressive nonetheless.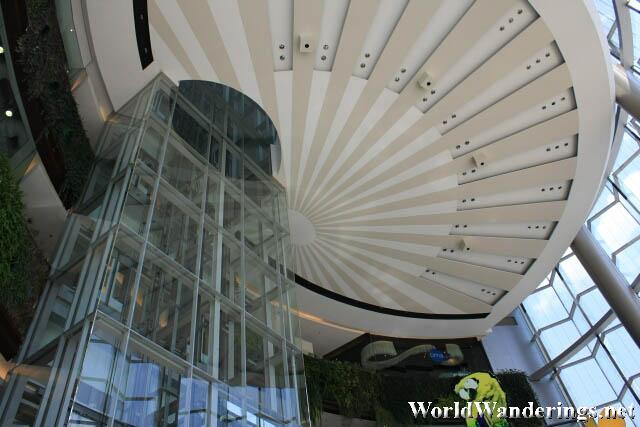 I thought the adding of images parrots on the atrium was a little pushing it but I guess they need to put a little tropical element in the mall afterall. The mall is almost totally western in design and there was very little to say that it was a Thai mall except maybe for the people who go shopping in it. Speaking of which, this is also a great place to just sit and go people watching. The more fashion conscious Thai's come here for their brand name goods.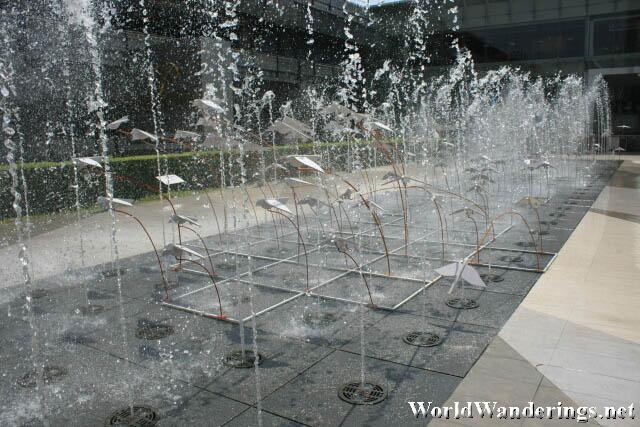 As for my shopping, there was a supermarket at the basement of the Siam Paragon and just near the entrance were Thai snacks. I bought a bunch of them until I have two full bags of snacks. I've had these snacks before, and I really like them. And interestingly the snacks weren't spicy at all, at least, most of them weren't spicy at all. To top it off, the price of the snacks were still reasonable. I'm sure I would have been able to purchase a lot more of these snacks at one of the cheaper malls here but this was already good enough for me.
[xmlgm {http://www.worldwanderings.net/kml/SiamParagon.kmz}]