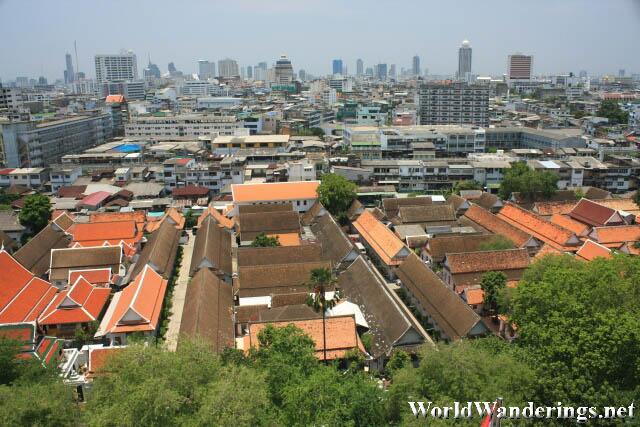 The Golden Mount was a surprisingly interesting place to visit, if this was part of the scam these tuk-tuk drivers are trying to pull off, I'm glad I'm not feeling like I was being scammed. From the windows of the temple, you can see nice views of the city. Most of the city of Bangkok in this area is flat so you can easily see far away places. However, it seems that I missed a way to get to the roof when I passed by, luckily on my way out of the temple I noticed the stairs leading to the roof of the temple.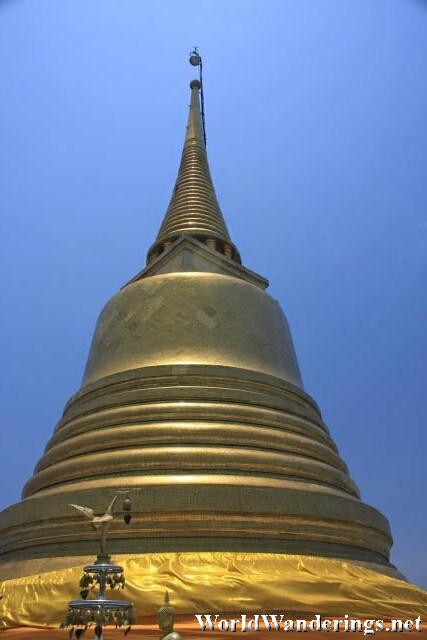 The roof itself was quite bare except for that golden stupa the roof which shines in the hot noontime sun. I tried walking around the stupa to get good views of the city but the floor was extremely hot and I had to hop, skip and jump my way around the stupa to get the views I wanted. Though the views weren't spectacular I it was a nice change of scenery from the busy Bangkok streets I'm already used to.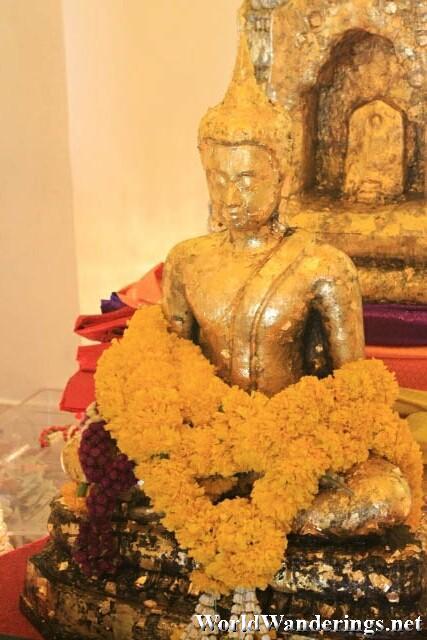 When I went back down, I realized that I also missed one of the most important features of the temple. In the central portion of the temple is a highly venerated statue of Buddha. Like one of the statues here in the Golden Mount Temple, this one is also covered in layers of gold leaf. So much that its features are already distorted. I was fortunate enough to see this part of the temple. I thought this place was a great recommendation even though I had to drop by that jewelry factory, at least I still got photos to bring back with me.
[xmlgm {http://www.worldwanderings.net/kml/WatSaket.kmz}]