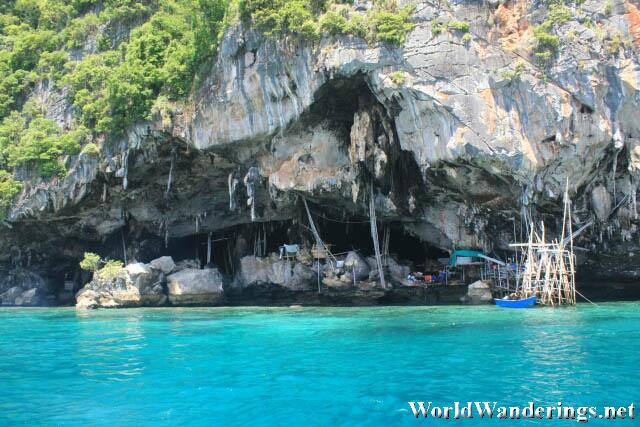 Just around the corner outside the lagoon of Ko Phi Phi Leh, is a cave they call the Viking Cave. The cave itself is almost at sea level but it still looks much like a cave, albeit a very shallow one. The cave itself has paintings made hundreds of years ago of boats which looked like viking ships, so thus it was named Viking Cave. Our motorboat didn't get close enough for us to see the paintings themselves though, such a shame.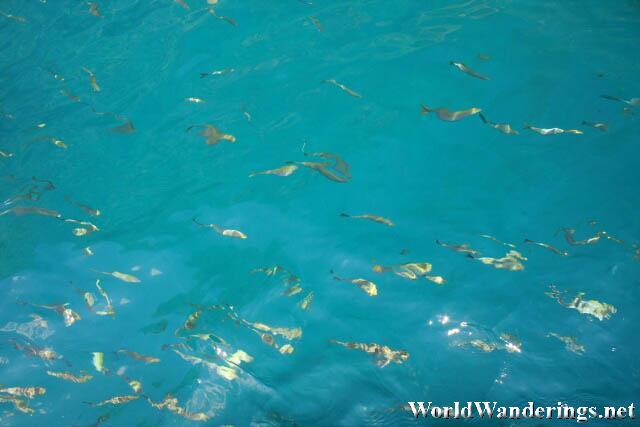 The cave itself is also home to swallows which nest here. It seems like swallows like to nest in structures like these since Palawan also has caves which have swallows nesting in them. As usual, the swallows nest are harvested to be sold as bird's nest soup. I wonder how the swallow would feel to find out that someone has been taking the nest which they have painstakingly built.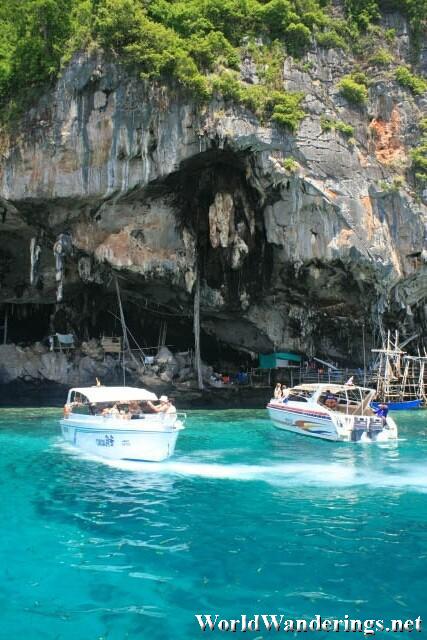 While we were at the Viking Cave, I happened to look over the water and saw how clear the water was. On top of that, I could clearly see a school of fish just hanging out near out boat. It was probably my first time to see one from a boat. And these were no mere tiny fish but fish several inches long since I can clearly see them from the boat. It was just another one of the amazing things to see at Ko Phi Phi Leh.
[xmlgm {http://www.worldwanderings.net/kml/VikingCave.kmz}]