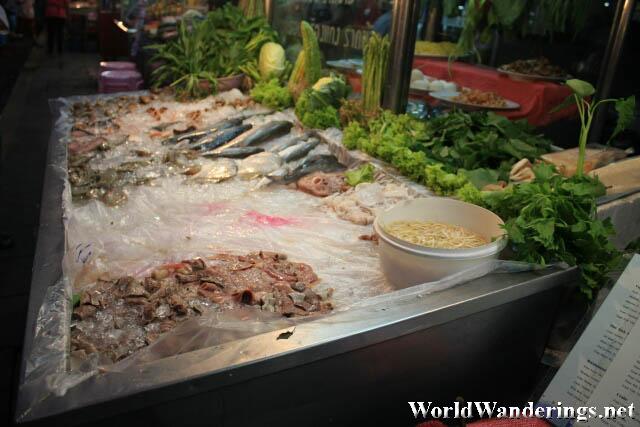 I spent the rest of the day relaxing in the bedroom of Joe Mansion and after a long while, I get to watch some TV. Unfortunately, for me, most of the channels in their TV were all in Thai, only a handful of news channels were in English, so I spent most of the time catching up on the rest of the world. After a nice nap, it was time for dinner. Now, Thai cuisine is considered on of the great cuisines in the world although I'm not in Bangkok, I'm pretty sure I would be able to find some nice and cheap food here. After all the airport already provided me a glimpse of what Thai food has to offer.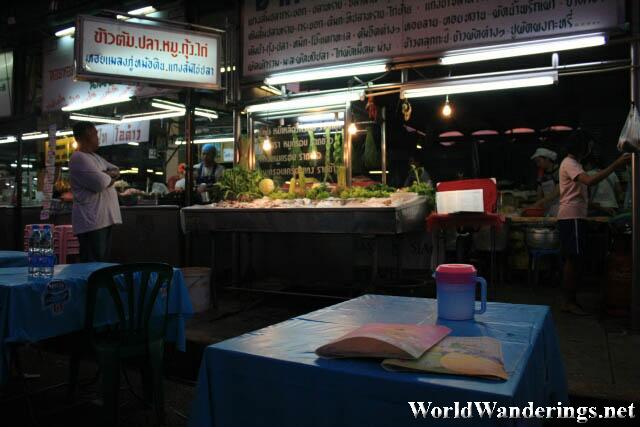 I walked a few blocks from Joe Mansion past the roundabout where the clock is. As recommended by the staff in Joe Mansion, I went to the market nearby. The market fringes were all line with eateries. Not really restaurants but they have tables right in front of them so clients can eat right there. As most of the food looked alien to me, and I do eat Thai food, I didn't recognize any of them. Apparently, there is still a lot of Thai food that hasn't gotten out to the world.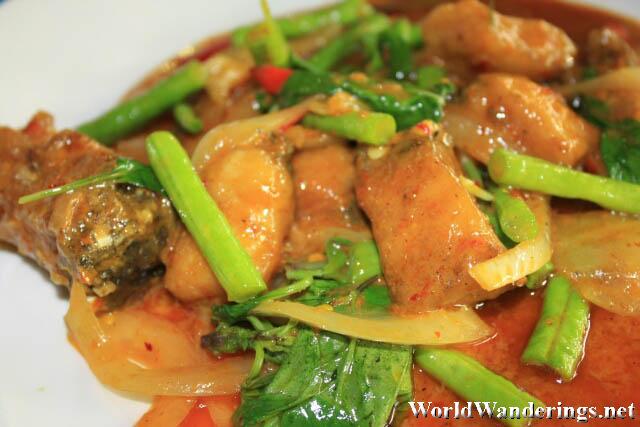 All the stalls were busy entertaining their clients since it was already dinner time, but they were also busy hollering out to potential ones. I eventually settled down at one of the stalls there. It has a display of seafood right in front of the store (in ice of course). The lady at the store shoved me a menu and I chose my food. I ordered some spicy catfish and some fried rice. After scrimping so much at Myanmar, I think it was time for me to treat myself.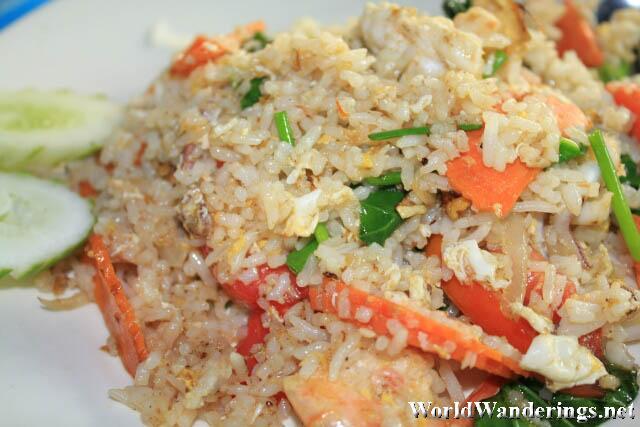 The catfish was not really burning spicy it had a sour tone to it but it was okay though. The fried rice itself wasn't that spectacular but it beats the fried rice I've been eating at Myanmar all this time. The fried rice was a little oily though but I can still take it. The best part is that this didn't even cost me 100 baht. This is what I really like about Thailand, the food is good and the prices are really hard to beat.
There are a lot of more of these eateries around the market and I will probably be eating here quite often. Since it is good, clean and cheap. Had I chosen to stay at the beach area, I would have probably spent at least 200 baht and I wouldn't still be satisfied. Of course, I would be paying for the ambience.
[xmlgm {http://www.worldwanderings.net/kml/JoeMansion.kmz}]