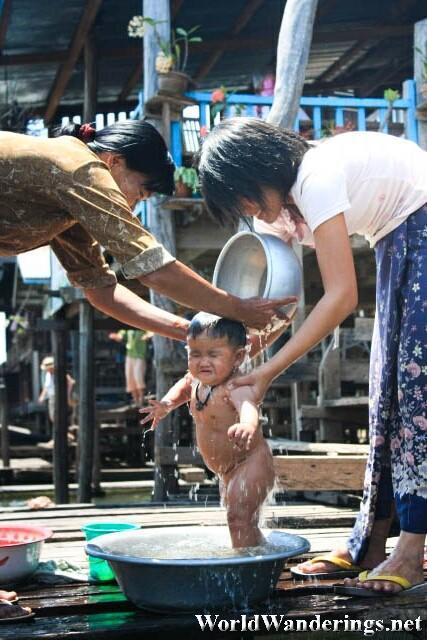 So far I have visited two villages on the Inle Lake, both of them have more or less the same layout with a town like layout except that the roads are all underwater. This is not really a problem for the Intha folk who live in these villages. The villagers have learned to live together with the lake, and happily it is for the most part, harmonious. I think it is also important that not too many people live on the lake itself, or else pollution will get worse.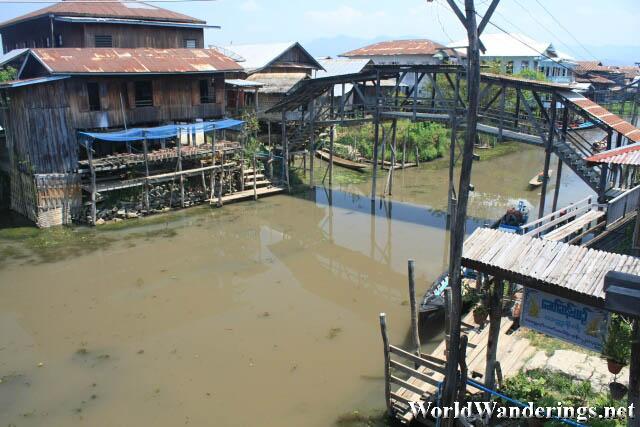 The lake is getting more and more silted and it is a wonder it is still there. The lake is more like a huge puddle of water which, like a puddle very shallow. The dirt that the rivers keep pumping into the lake make it more and more shallow, and scientists say it may soon disappear. I sure hope this doesn't happen. After all, it is not very often that I see a lake still relatively clean even with years of human habitation. I guess the inhabitants know not to mess up the very thing that gives them life.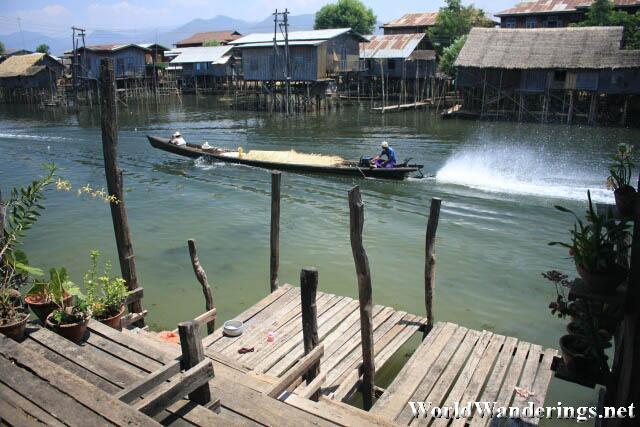 Watching from the balconies of the houses, you don't see bicycles or cars pass by, but rather boats. These boats can at times be a bit noisy with their motors but there are also boats which are human powered. These are much more idyllic. Though in these situations, you'll never see children playing on the streets, because there aren't any! It is a wonder such place still exists in the information age.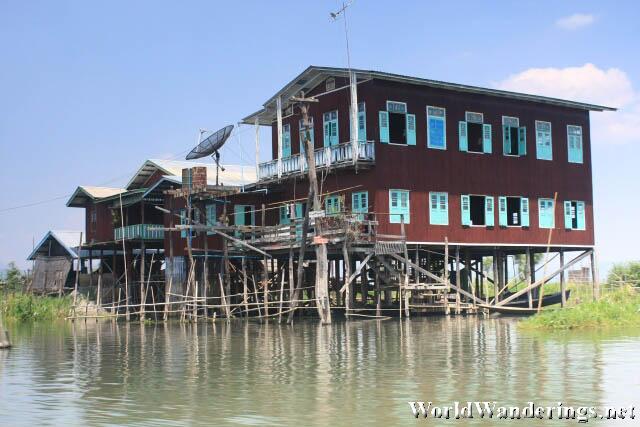 At the cigarette factory, just before leaving, I got a chance to see locals bathe a baby. The water was seemingly taken from the murky waters of the the lake but I guess it is clean enough to clean a baby with. I was amusing to see the baby react from the cold water. The parents were also delighted with their baby's reaction. As we were leaving, I realized that I left my sandals at the front door! Fortunately, they also realized that and our hosts quickly threw my sandals into our boat. Whew!
It would have been great to be able to sleep in one of these places for at least one night, but I didn't really get to plan on that possibility since my research told me that the hotels on the lake were all quite pricey.
[xmlgm {http://www.worldwanderings.net/kml/InleLake.kmz} zoom=14]