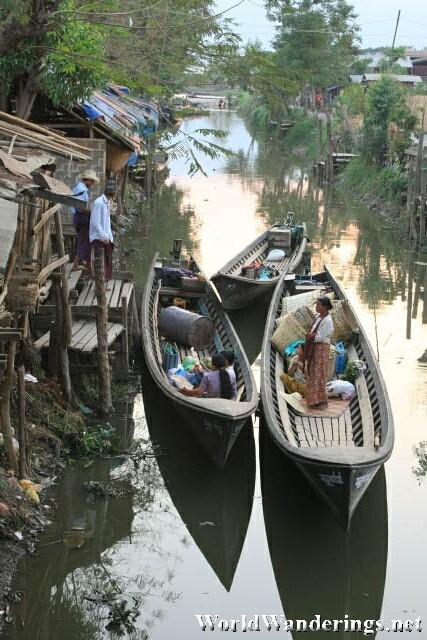 Continuing from the couple of temples along the main road of Nyaungshwe, one of the river which feeds the Inle Lake. This river was a few blocks away from the Bright Hotel and is right beside the market. One would think that it would be a strange place to place the market at, but as it turns out, the river is an integral part of the market life in Inle Lake.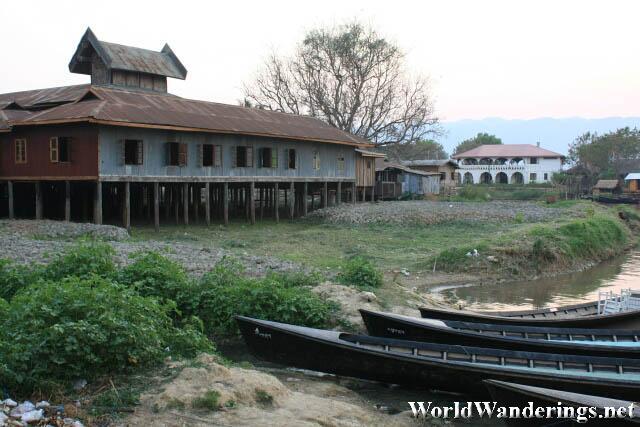 Just like a road, the main function of the river is to transports goods to and from the market. In the mornings, this place gets really busy with people from the outlying areas swarming the area with their produce. Stuff is also loaded from the market to the boats in the river below. From the looks of it, the boats they locals use to transport their good are not that sturdy but somehow it manages.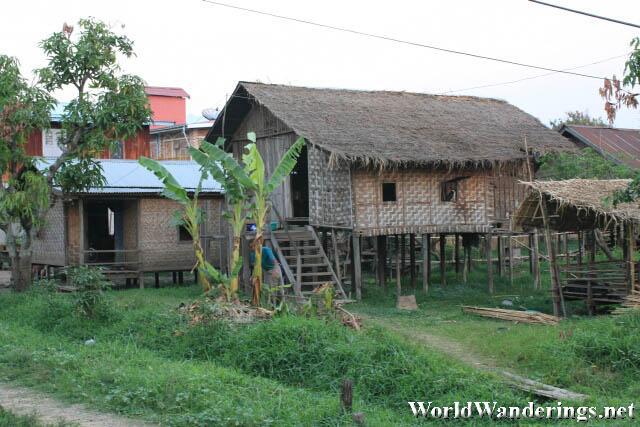 This river joins up with the main river and feeds the Inle Lake. It doesn't look very clean in this part of the river, what with a lot of stuff having fallen off boats over the years. At this late hour in the day, there wasn't much activity in the market anymore, since most are preparing to load their stuff back onto the boats and back to their villages. It was an interesting way to see how the people of Nyaungshwe include the river in their lives though.
[xmlgm {http://www.worldwanderings.net/kml/BrightHotel.kmz} zoom=14]