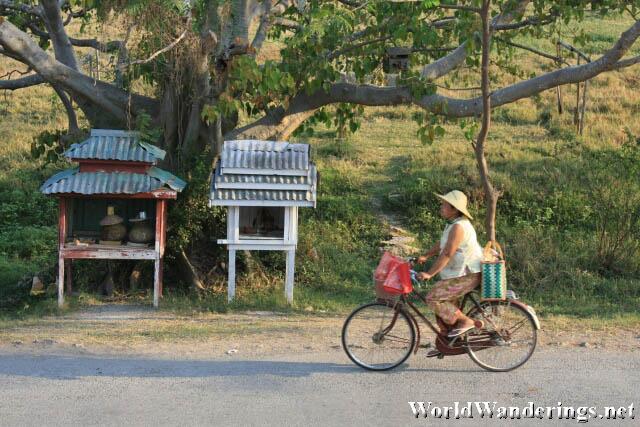 I ran a fever that night, fortunately for me, I brought along some paracetamol I bought from Bangkok. Actually, if I didn't have any there is a pharmacy just a few doors from Bright Hotel, quite convenient. By morning I was already feeling much better. However, I didn't want to push it, so I just slept in the whole day. This is one of those places where you can pass the entire day by not doing anything and still not miss anything. It is as if, time moves much slower here.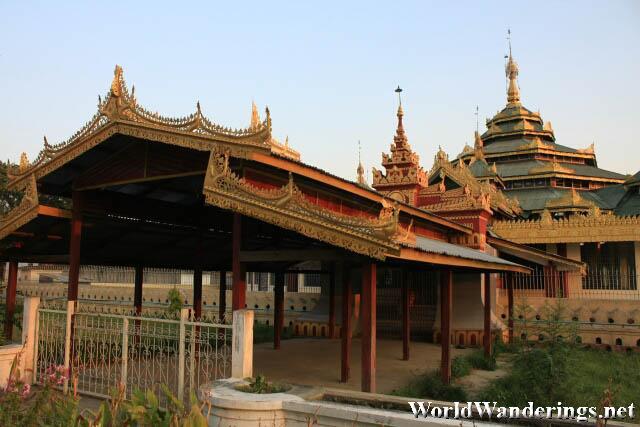 By late afternoon, I decided I was strong enough to take a walk around Nyaungshwe. The staff at Bright Hotel asked me how I was and was glad that I was okay. It is not easy to be taken ill in a foreign land, much more if majority of the people do not speak English. I'm just glad that the staff is very much concerned about me.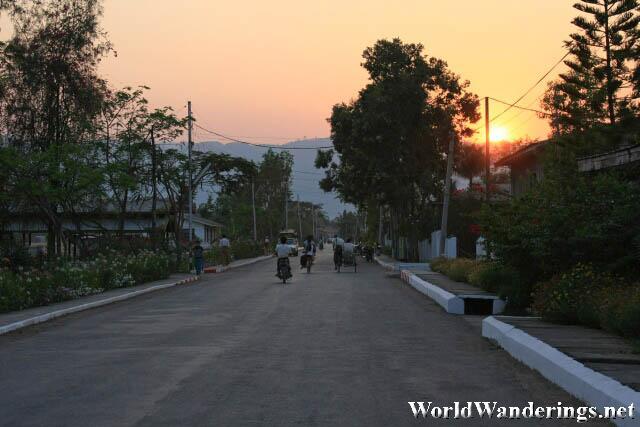 I decided to explore the temples around Bright Hotel. There are a number of temple in the town of Nyaungshwe itself and I don't think I would be in any shape of explore them all. There were two impressive looking temples just a block away from Bright Hotel. I didn't get the names of these temples but they seem to be quite imiportant since a lot of Burmese seem to be visiting the temple.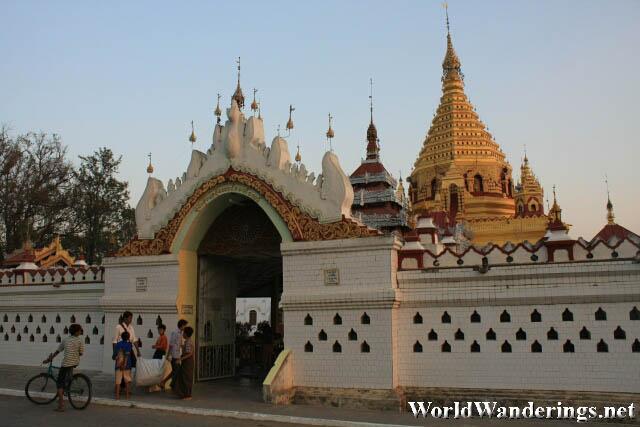 One could actually just sit by the side of the road and just watch Nyaungshwe life pass by. Safety is not a concern at all, the worse that could probably happen to you is a motorcycle might run you over though, but you'd have to be really slow to be able to get hit by one.
[xmlgm {http://www.worldwanderings.net/kml/BrightHotel.kmz} zoom=14]