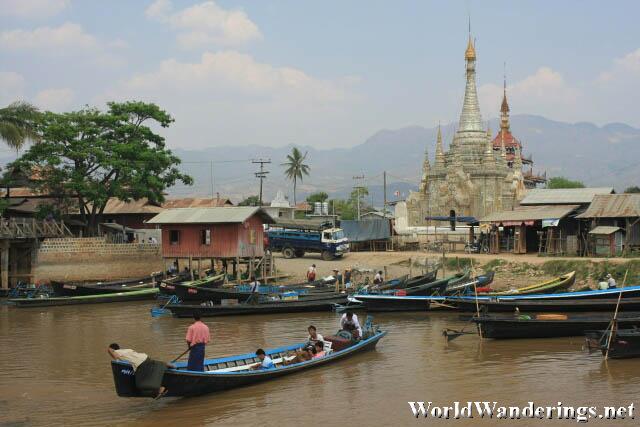 Now that I have guaranteed that I will be getting back to Yangon as scheduled, the only thing I need to worry about is waiting for another tourist to share the Inle Lake tour with. I have asked the helpful staff at Bright Hotel to make sure to get me another tourist. I have five days to do this though so there is still time. So now, there is nothing to do but to just kick back, relax and breathe in the cool air of Inle Lake.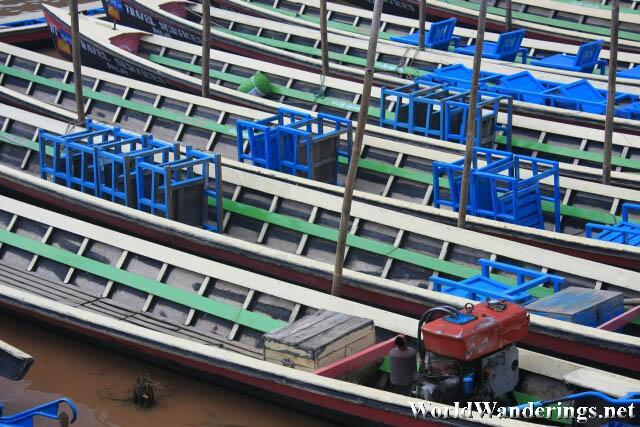 The village of Nyaungshwe is the main entry point of tourist to the Inle Lake area. Most of the accomodations here in Nyaungshwe are the budget kind. More upscale accomodations can be had at the southern end of the lake, but that is not really important to me. Bright Hotel is in a great spot just a couple of blocks away from the lake area. Actually, not really, but it is very near one of the rivers connect to the lake itself.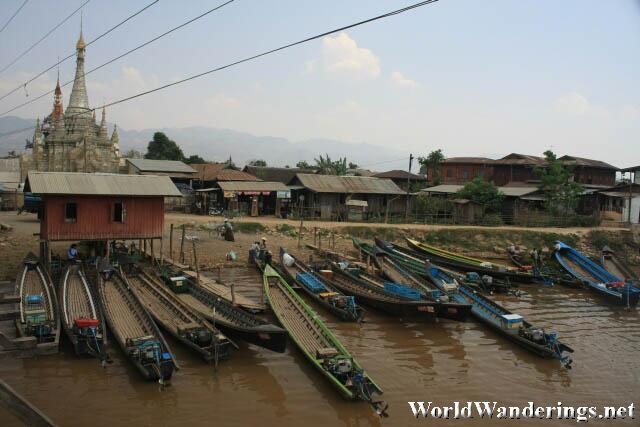 The river area is a hub of activity here in Nyaungshwe. Long boats with noisy motors plow through the murky waters of the river to villages on the other side of the lake. Incidentally, this is also where a lot of restaurants have set up shop in Nyaungshwe. Naturally, there is a pagoda just beside the river. It was really interesting to see the people just going about their business. I guess they are used to foreigners here and they don't really bother them anymore. This make Nyaungshwe all the more pleasant.
[xmlgm {http://www.worldwanderings.net/kml/BrightHotel.kmz} zoom=14]