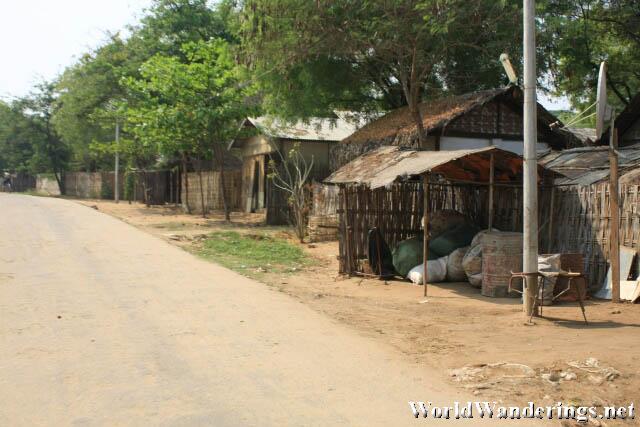 The main and probably only reason to come to Bagan is to visit the vast Bagan Archeological Zone. The town of Nyaung U is the main entry point for budget travellers like me. There are other areas such as the self descriptive Old Bagan and New Bagan which host more upscale accomodations. The Bagan Archeological Zone is Myanmar's answer to the temple cities of Angkor in Cambodia, or Sukhothai in Thailand. In contrast to the temples of Angkor, the temple of Bagan are more tightly packed over a smaller area. It is said there are around 2,000 temples in this area alone. 4,000 if you count the ones which have deteriorated to mere brick mounds. Dare I say, the Bagan Archeological Zone is even more impressive than Angkor?
Visitors to the Bagan Archeological Zone need to purchase a US$10 entrance fee. This can be used as long as you like, if you plan to visit all the temples in Bagan, you will need a lot of time to do this. The people at New Heaven Hotel got someone to buy an entrance ticket for me but the guy came back because there was no one there. It seems that I would not be able to get away with not paying any fee since they asked the horse cart driver to buy the ticket when we pass by wherever that place was.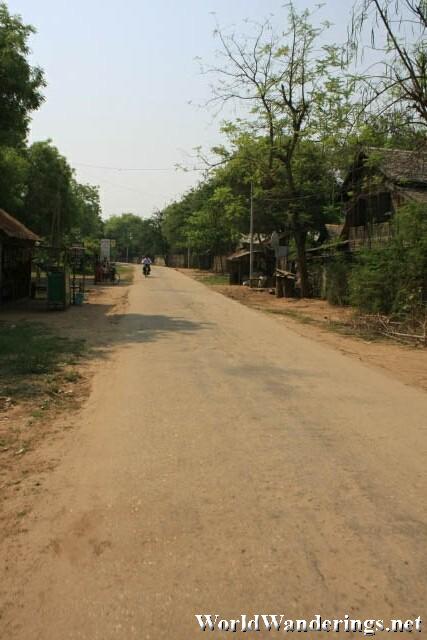 I would later realize that there is absolutely no one who will check whether visitors actually purchased a ticket or not while you are out exploring the archeological zone. Somehow the authorities have delegated this job to the owners of the hotels. It would seem that the authorities check up on them instead, which would explain why the owners of New Heaven Hotel insisted that I pay the entrance fee.
Speaking of horse cart, there are several ways of visiting the park. Most common and probably most fun way is by horse cart with a cushioned seat at the back. Actually there weren't even seats since just the cushion. Another way is to explore the area by bicycle. I wasn't a very experience bicycle rider so that is not an option for me. Finally, you can choose the cheapest way, walking. However, keep in mind that this place is quite vast and during the summer months it can get very dry and hot! My horse cart cost me US$7, this is rental for the whole day. If only I had someone with me, the cart will be even cheaper.
[xmlgm {http://www.worldwanderings.net/kml/NewHeavenHotel.kmz}]