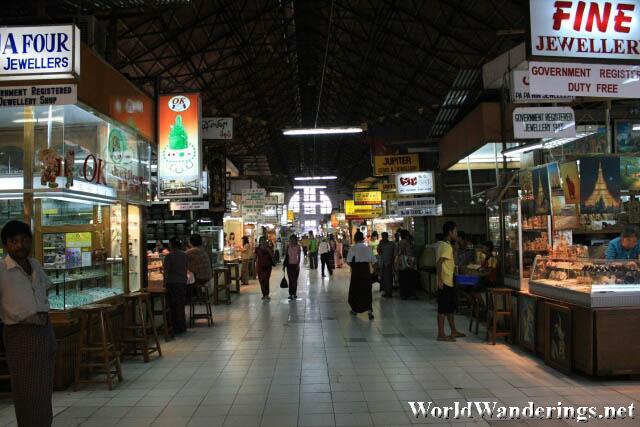 Contrary to what the money changer my taxi driver said, Bogyoke Aung San Market is open. I sort of felt bad that I was tricked by that man. It seems that somehow the effects of tourist are already affecting Myanmar. I didn't bother finding out what the exchange rate was but I'm sure it will be much higher than what I got earlier in the morning. Well, I might as well enjoy this place while I am still here.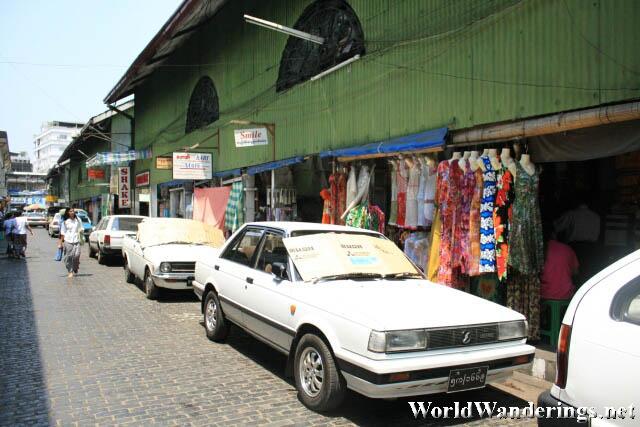 The Bogyoke Aung San Market used to be called Scott's Market during the British times. After independence, it was renamed to Bogyoke Aung San Market after their famous independence leader. The market is a vast area of shops and money changers. Most of these shops are for the tourist trade so it won't be uncommon to see shops selling T-shirts, jewelry and Burmese art. As usual caveat emptor, know what you are buying. Money changers here will give you a good price but make sure you count your money and not only that, they will scrutinize your US dollars for any little fold or dirt. I didn't get to see that happen though since my money changer already made a killing off me.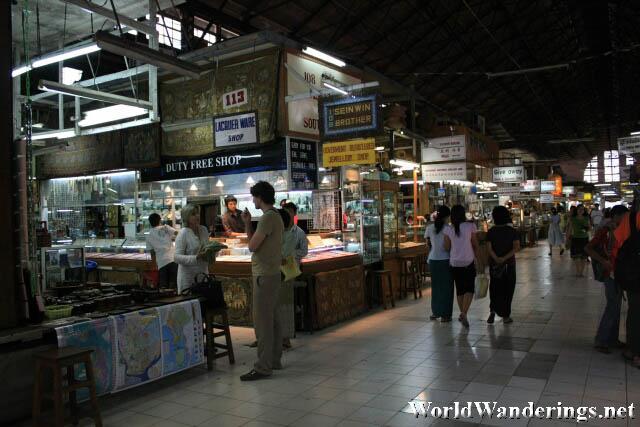 It was actually quite interesting to be walking around these shops and I probably would have loved to buy something here but I just got to Myanmar and I do not want to be walking around with a lot of stuff in my backpack. The market itself sadly was not airconditioned but there are huge fans which provide some air. It actually helps since it is much more comfortable inside the market than the cafeteria just now.
[xmlgm {http://www.worldwanderings.net/kml/BogyokeAungSanMarket.kmz}]