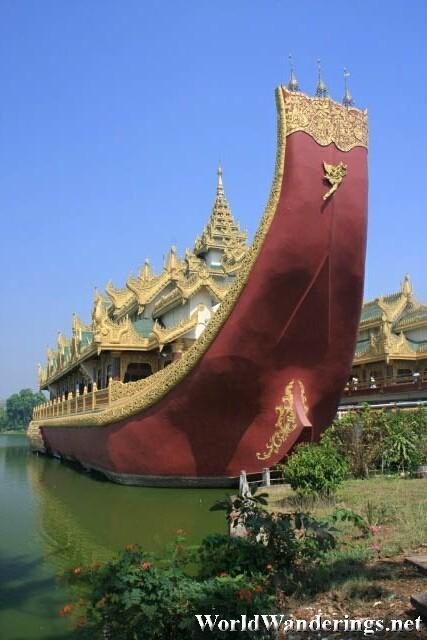 As agreed, my taxi started off to bring me to the money changer. I was a bit alarmed when I found out there were two people in my taxi. First was the driver, which turned out not to be the guy talking to me. And the second one was the one that kept pursuing me. I can't understand that inefficiency of this trip since they only needed one person to bring me to my destination. Anyway, it was a good thing too since the driver doesn't speak a word of English. All the time I was talking to the other guy.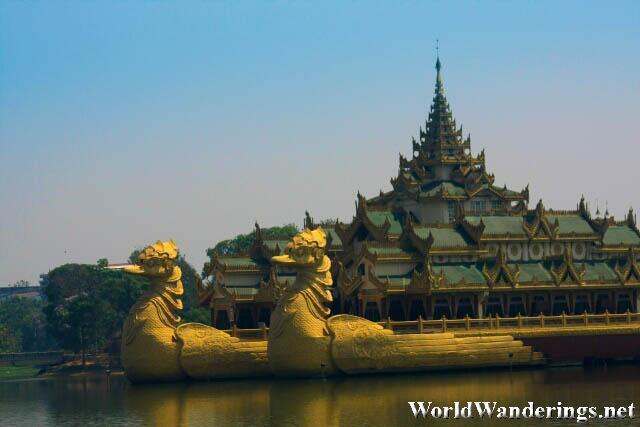 They brought me to this quite rural area somewhere near the airport, where they said offers good exchange rates. This place looked more like a coffee shop than a money changer. Anyway, there was indeed a guy who was accepting money. From my research, I heard the conversion rate was K1000 to a dollar. But this guy was offering only K950 to a dollar. I was trying to bargain with him but he insisted that the exchange rate was like that since it fluctuates all the time. I read that the market in downtown Yangon gives good rates but he said that the market was closed. I believed him and handed him the money. He didn't even do the infamous scrutinizing of dollar bills I've read so much about.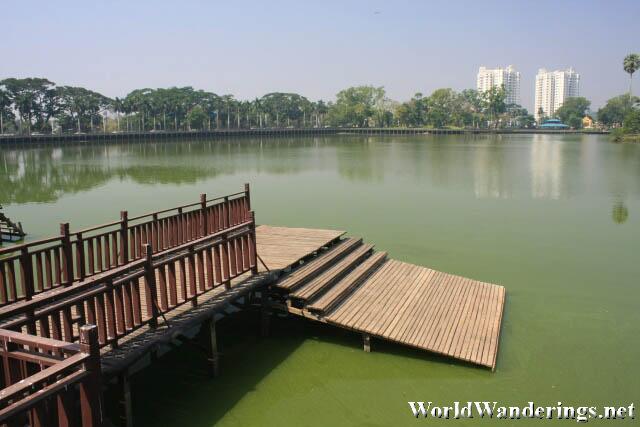 Now, with my money all changed, I'm ready to explore Myanmar. I asked the driver to bring me to the bus station to get me bus tickets to the city of Bagan north of Yangon. After getting them, I finally asked them to drop me at Kandawgyi Lake which was near the city center. It was then I found out that I will have to be charged for two trips, one for the bus station and another for Kandawgyi Lake. I was furious upon knowing this, but it was probably out of frustration that they did not make this clear from the start how I will be charged. I ended up paying them K14000 which is around US$14.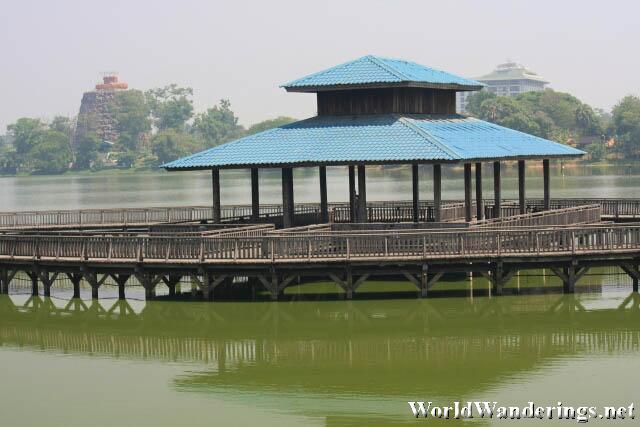 Kandawgyi Lake is an artificial lake in the center of the city of Yangon. Part of the water of the larger Inya Lake was diverted to form this lake. It really doesn't look artificial at all and it was really quite pleasant to be walking around its shores if it weren't for the heat. Probably, the most significant landmark here in Kandawgyi Lake was the Karaweik which is a replica of the royal barge. It was really an interesting sight seeing all the detail of this barge. I wanted to explore more of the Karaweik when I found out that it has been turned into a restaurant. This made me realize what kind of country Myanmar is, it is a land of huge contrasts. On one hand people do not have anything to eat, and on the other hand you have buffet restaurants.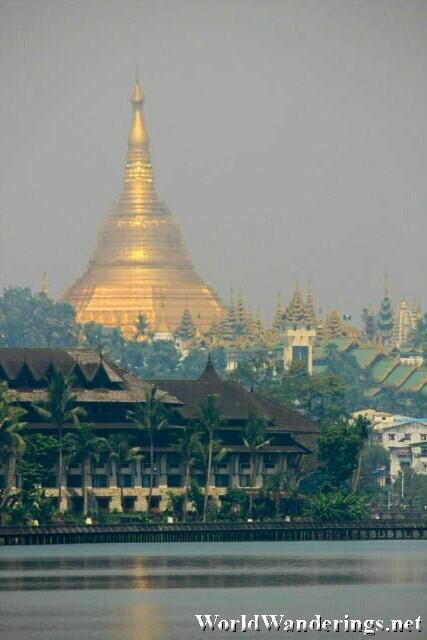 At this point the noon time heat was already getting to me, there was hardly any shade along the shores of the lake. Apparently, visitors need to pay to enter the lake but since my taxi drove me all the way in the park, I didn't need to pay anything. Outside the gate there was another path along the lake shore but there was a kid who told me I needed to pay to be able to walk along the shore. I didn't bother and just walked outside trying to figure out my next move.
[xmlgm {http://www.worldwanderings.net/kml/KandawgyiLake.kmz}]