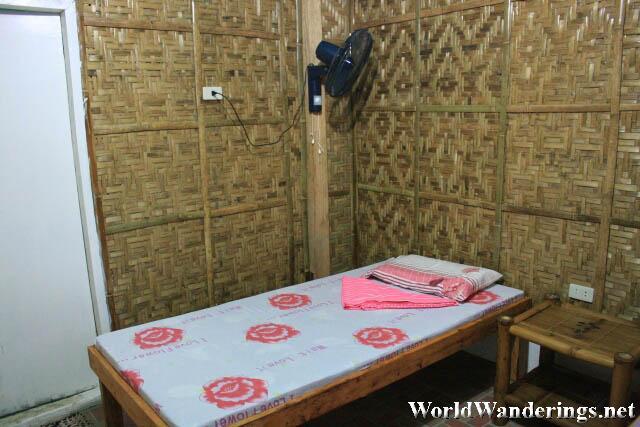 Okay, I will admit, I didn't really plan my Bohol trip very well since I thought it would be relatively straightforward to explore this interesting province. From Loay town I headed back to Casa Juana in Tagbilaran City and checked out. My destination, the resort island of Panglao. I took a tricycle to the Dau bus terminal to find a bus going to Panglao Island. After asking around, I finally found the buses. There were a couple parked near the mall and just waiting for passengers. I needed to wait around thirty minutes for the bus to move.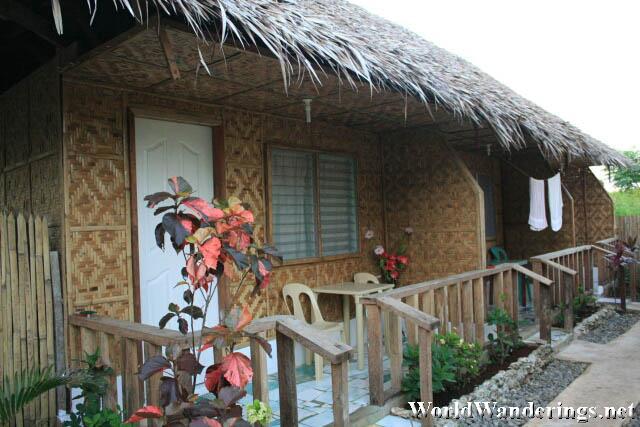 My bus was finally on the move but when it got back to Tagbilaran City proper, it parked at another waiting station for more passengers. Another thirty minutes went by before the driver lost patience and proceeded to Panglao Island. Panglao Island is a small island just beside Tagbilaran City, it is connected to mainland Bohol by two bridges. Panglao Island is known for its white sand beaches and crystal clear blue waters which make it perfect for diving. What I didn't know was the Panglao is actually bigger than it looks.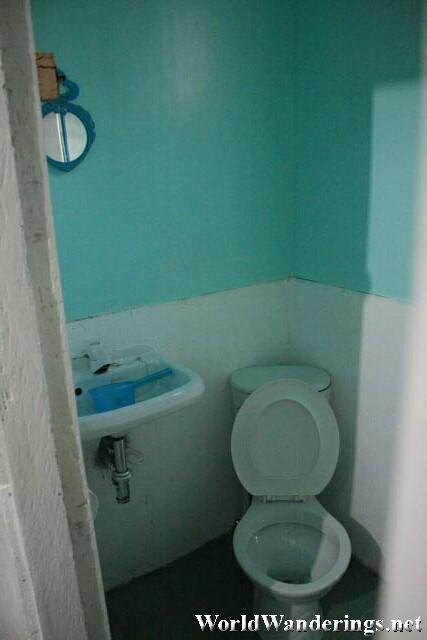 From the bridge it still took us another 30 minutes to get to the main town of Panglao. However, this is not the place I needed to go to. What I wanted to go to is the white sand beach of Alona Beach. This is still another 15 minutes by motorcycle. At that time there was no public transport going to Alona Beach, so I needed to hire a motorcycle taxi or habal-habal. I felt a little uncofortable hiring a motorcycle taxi but that seems to be the way things work here. The driver brought me to Alona beach and was even able to enter all the way to somewhere near the beach area.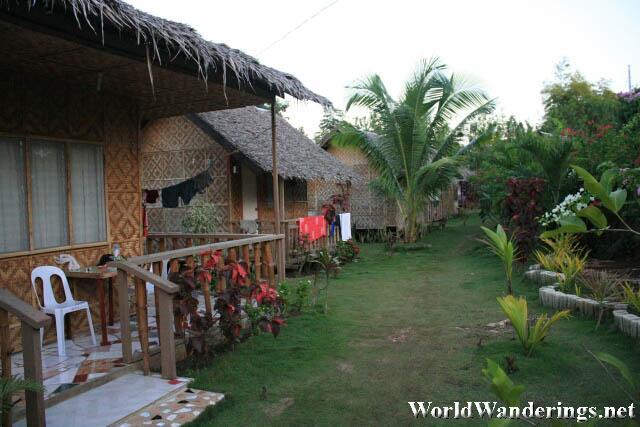 My first order of business will be to find accomodations. Alona Beach isn't exactly known for dirt cheap accomodations. In fact it is quite the opposite. Clients here are mostly foreigners so the prices are likewise adjusted for foreigners. After an hour of walking up and down the beach, I was convinced that there wasn't any cheap accomodation here and was prepared to accept the lowest one they have which will probably run in into a thousand or more pesos.
Then I stumbled into a nice little patch of green with little wooden houses. This is Alona Grove. I asked around and they finally had a price which was still acceptable to me. The cheapest room available was a double with no air-con. I was hoping they would have an air-con room but it was already way beyond my budget. Anyway, they have fans in their rooms so I guess it won't be so bad. My hut was the last of a cluster of huts behind the resort. They even have a nicely mowed lawn where the probably get their name.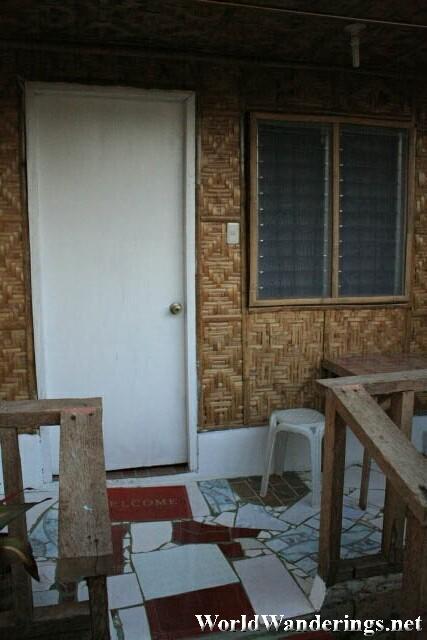 The rooms, as expected, were nice and clean with the bed sheets all nicely done. The walls were all made of native material instead of hot concrete. A downside to the use of this material is that it is quite thin and you can easily hear what your neighbor is doing. The bathroom is tiny but functional. They have a shower but there is no hot water though. But that won't be a big problem for me.
To me, Alona Grove is a great find amidst all the luxurious accomodations here in Alona Beach. They are located a little further inland but it is still a tolerable distance from the beach. The owner said that they used to be by the beach itself but after a fire razed the resort, a ownership struggle ensued with the current owner settling for a more inland location. They used to have a dive shop too but they also stopped that in favor of this. If you do not mind walking a little bit further inland, Alona Grove is a great place to stay.
[xmlgm {http://www.worldwanderings.net/kml/AlonaBeach.kmz} zoom=14]