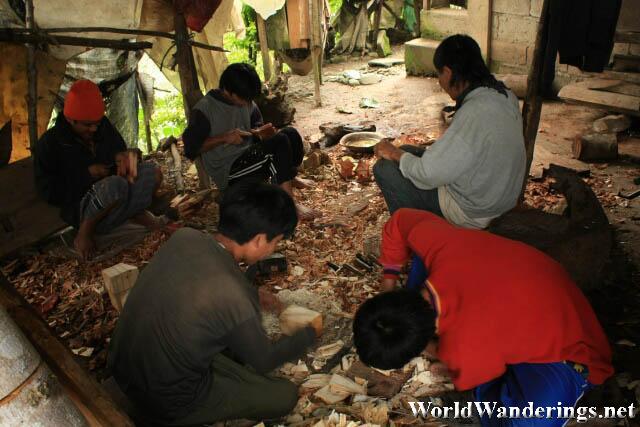 After the so-so Tiwang Ethnic Village tour, our guide Jordan brought us back down the mountain. But not before stopping by a workshop for woodcarving. This shop was just on the side of a road. There was a little hut and the shop was right besides it. There were a total of five people working very hard and carving stuff from the wood around them. There were wood shavings all around the place but a look at how they work would tell you that very little is wasted in these carvings. The carver just slices through the soft wood and carves out a small Ifugao hut for us to see.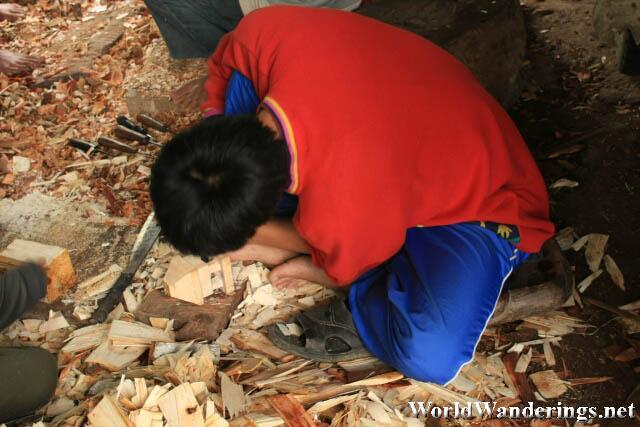 Interesting. The carvers weren't in a friendly mood and hardly ever noticed us. I guess they are used to being looked at all the time. Jordan then invited us for some drinks at the hut beside the workshop. It turns out that this was his home! I wasn't expecting him to bring us to his house and he even served us some bread and chocolate milk for refreshments. We also get to know more of his family. His brother was there and so was his European girlfriend. Wow. It felt a little awkward to see a European lady serve us snack all the way out here but it seems like she knows the family quite well.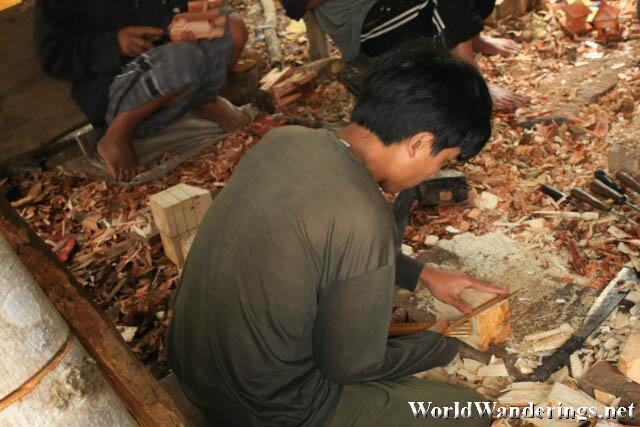 I was half expecting Jordan to sell us something as is usually the case whenever tourists are brought to handicraft factories, but in this case there wasn't any. I was pleasantly surprised to know that there really was no ulterior motive for bringing us here. It was really to enjoy a snack with the family. I thought it was really very nice of him to do so.
In a few hours, I will be boarding my bus back to Manila, it would be another extremely long bus ride but the memories of this place I will keep for even longer. This was a truly rewarding vacation and I hope I would be able to have something like this soon.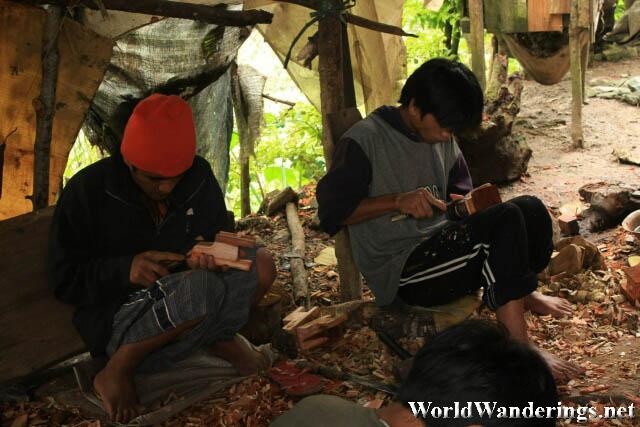 As for the English lady, funny but I didn't really get her name, she still has a couple of weeks in the Philippines. I suggested that she try visiting Vigan in Ilocos Sur but she said she wasn't really interested in Philippines historical sites, I can understand. England probably has a lot more of those. I recommended that she visit the nearby village of Batad. She seems fitter than me and should be able to handle the hike down to the village. She arranged with Jordan for transportation to the village. I saw her off, envious that she has so much time to travel. I took a tricycle to the Autobus terminal in Banaue and got ready for my journey back to reality.
[xmlgm {http://www.worldwanderings.net/kml/Banaue.kmz}]