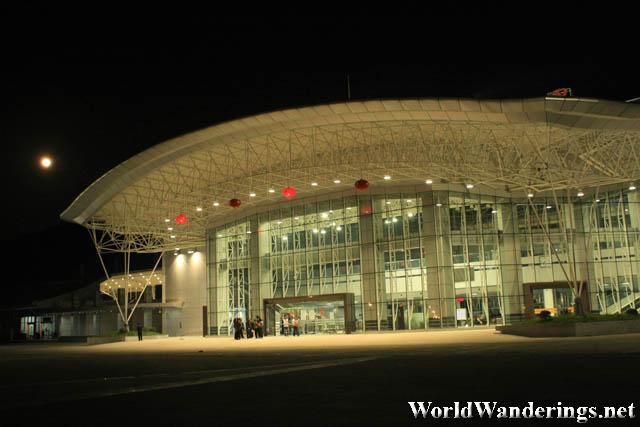 We had a very exhausting day exploring the wonderful Zhangjiajie National Park, but coming from the park we needed to make a detour to the Zhangjiajie Train Station where we needed to purchase train tickets for my friend. He will be leaving the next day for Guangzhou. I'm sure it will be another uncomfortable ride in the train but that is the cheapest way to Guangzhou from here.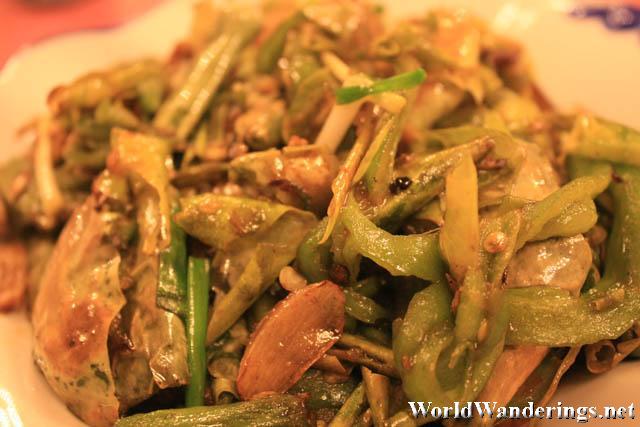 I was surprised to see that the train station of Zhangjiajie City is very modern and not unlike an airport terminal. It is very bright and clean, I'm pretty certain that there won't be too many passengers here unlike what we experienced in Chengdu. Purchasing the ticket was pretty straightforward although the lady was asking me something which I didn't understand, I just said yes to it. It turned out that she was asking whether I wanted air-conditioned carriage of not, but it didn't really matter. It also turned out that I forgot to ask for aisle seats so my friend ended up with seats in between two people.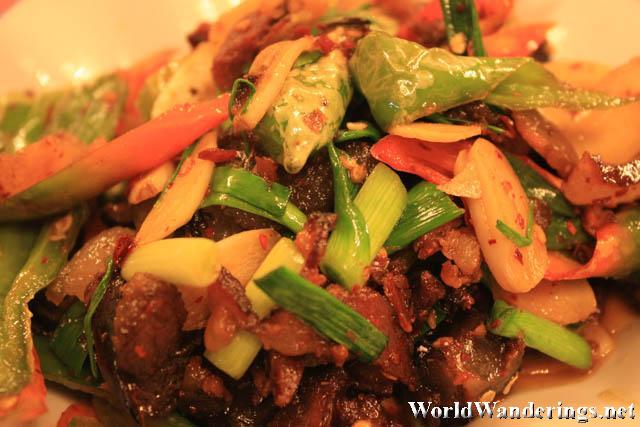 We got a bus back to where our hotel was and had a well deserved dinner. We couldn't find any other place in that area so we just ended up at the same restaurant we ate the previous day, it wasn't that bad anyway.
I ordered a couple of dishes, this would probably be the last time I would be able to order this much during this trip since my friend will be leaving the next day. I ordered a vegetable dish, which wasn't really anything special. The next one was the smoked pork belly, I've already had this a couple of times here in China and I can't seem to have enough of it. It is as nice as ever.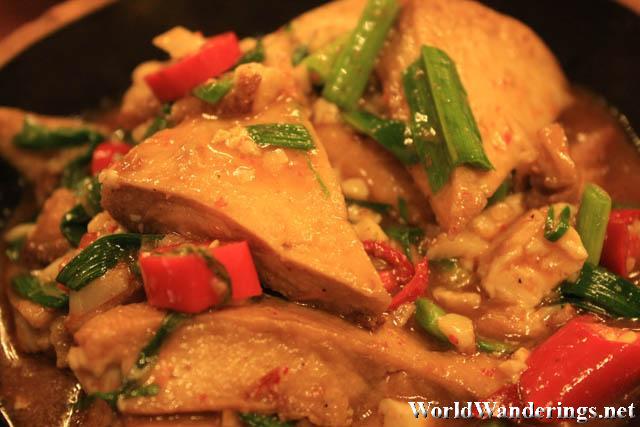 The final dish was tofu as it is prepared by the farmers. This is quite delicious with the tofu fried and then cooked in a salty sauce. The texture of the tofu soaks the sauce so well that a bite into it just releases a wonderful flavor. I will still be in Hunan for a couple more days so I need to make the most of this, since I probably won't have anyone to speak to for the next few weeks.
[xmlgm {http://www.worldwanderings.net/kml/Zhanagjiajie.kmz} zoom=14]