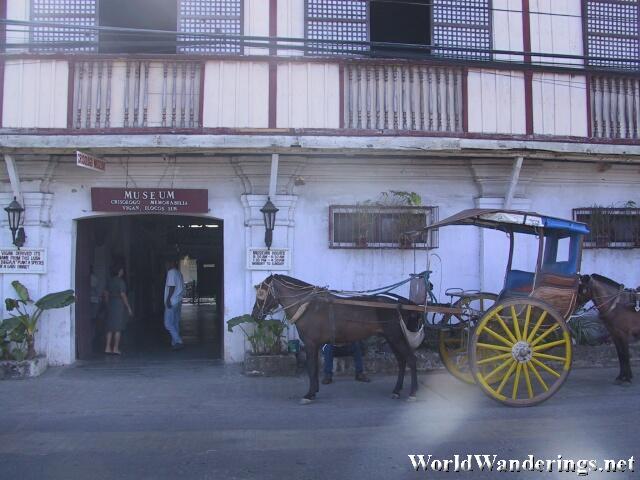 At the end of heritage area of Crisologo street, is the ancestral home of the former congressman Floro Crisologo. The Crisologo's are one of Vigan's most prominent political families. Now, their home has been converted into a family shrine and a museum housing all sorts of memorabilia.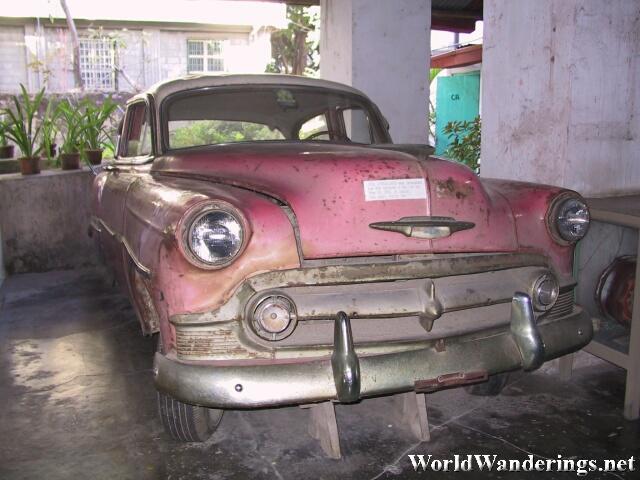 I'm not very fond of museums like these but since we were already there I might as well have a look. Interestingly, it is okay to be taking pictures inside this particular musuem. The rooms house everything Crisologo. Governor Carmeling Crisologo was ambushed in 1961, the car she was ambushed in was even displayed in the museum. Fortunately, she survived. However, it seems the family has a lot of enemies, her husband Congressman Floro Crisologo was killed in church at 1970.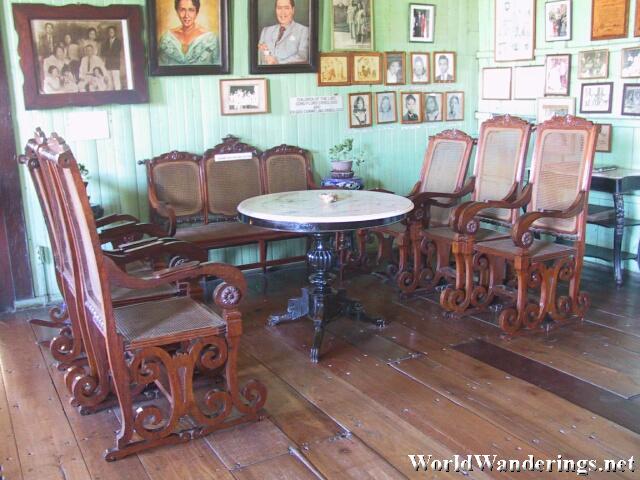 There were rooms where the Crisologo's worked complete with all the books and papers they used back then. There is even a bedroom and living room with colonial era furniture. The walls all display photographs of everything Crisologo. This gives it that shrine feel. However, some of the rooms display much older stuff like a dugout canoe, a tool for grinding rice and some native hats. That is the museum part of it.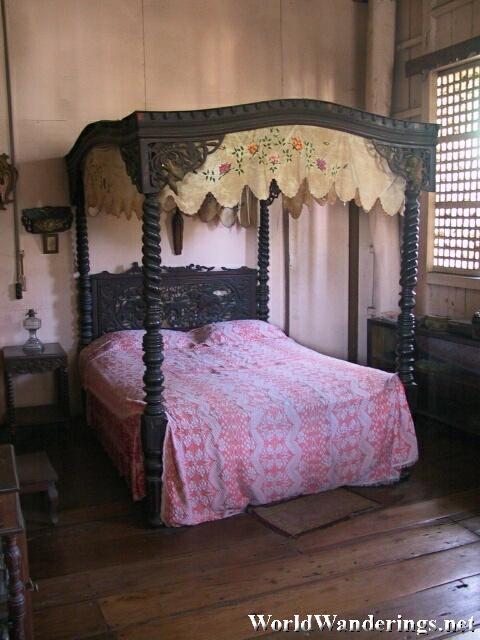 The Crisologo Museum offers an insight into how people lived back in the colonial era. It surely will interest history buffs. Even for those who never heard of the Crisologo family, like me, will find the place fascinating.
[xmlgm {http://www.worldwanderings.net/kml/CrisologoMuseum.kmz}]