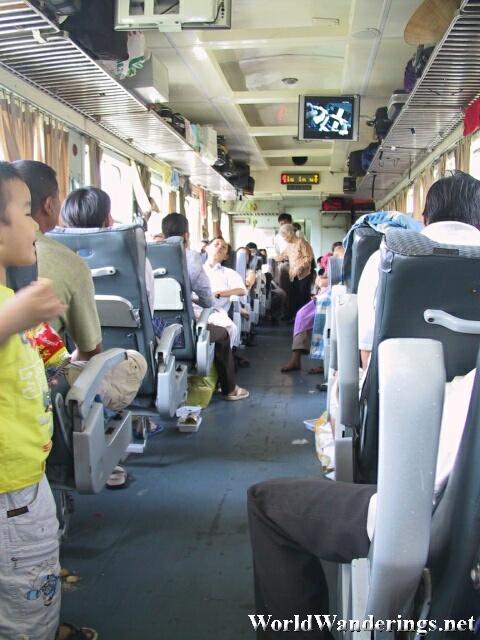 The train station in Danang City is pretty small for the third largest city in Vietnam. There is a waiting a area and a ticket purchasing area off to the side. Fortunately, there the lady at the counter can speak good English. We got ourselves tickets to the Ancient capital of Hue. One of the locations of Vietnam's UNESCO World Heritage Sites.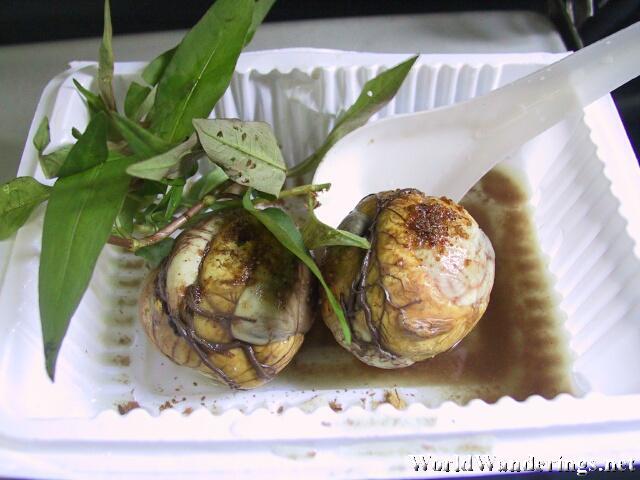 The train itself is nothing to write home about. The seats were simple but comfortable enough. It was surprisingly airconditioned and quite clean. "Quite" because I could still see leftovers of some snacks that were consumed by the previous passengers. After a few minutes of waiting, the train roared to life. It was my first time to ride a real train. Not the ultra-modern types you see in Hong Kong or Singapore. Actually when the train started to move, you could hardly feel it at all. There is a little disorientation because you see the surroundings move but do not feel the train moving at all.
The train would pass by several tunnels along the way to Hue, slowly climbing up scenic mountains alongside the sea. It is quite impressive how the Vietnamese have maintained this transport system despite all they have been through.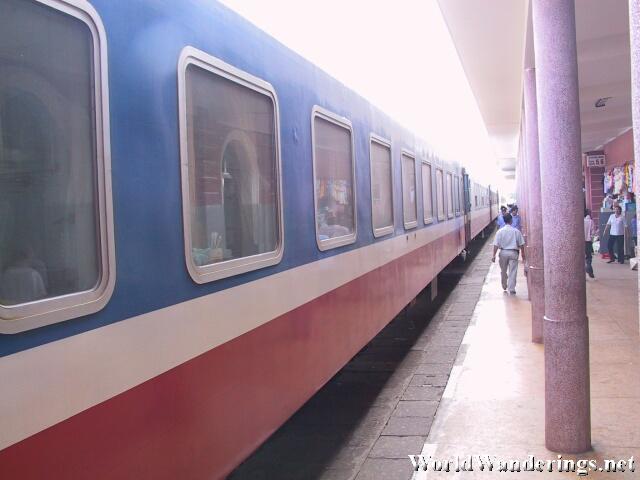 The train cars have LCD TVs showing some VCD. It wasn't really terribly interested in it and quickly fell asleep. The sound of a vendor along the aisles woke me up and I was feeling hungry too. She was selling some kind of Vietnamese snack. Without thinking twice we bought some. It turned out to be duck's egg. This duck egg complete with duck fetus was made infamous by the Philippines where it is locally known as "balut". It has been featured in shows like Fear Factor and is more or less universally reviled wherever it is mentioned. I'm no stranger to "balut" so I devoured mine, fetus and all.
Soon we arrived a the station of Hue and we got off. Just like the station in Danang. Hue is likewise unimpressive. But a lot of people seem to be getting off here. After taking a few snaps, we headed outside the station where a big sign from our accomodation is waiting for us.
I was half expecting them to be using motorcycles to fetch us. But this time we were surprised with a car. Our hosts whisked us to their car and headed to the hotel. Now this is traveling in style in Vietnam!
[xmlgm {http://www.worldwanderings.net/kml/HueTrainStation.kmz}]